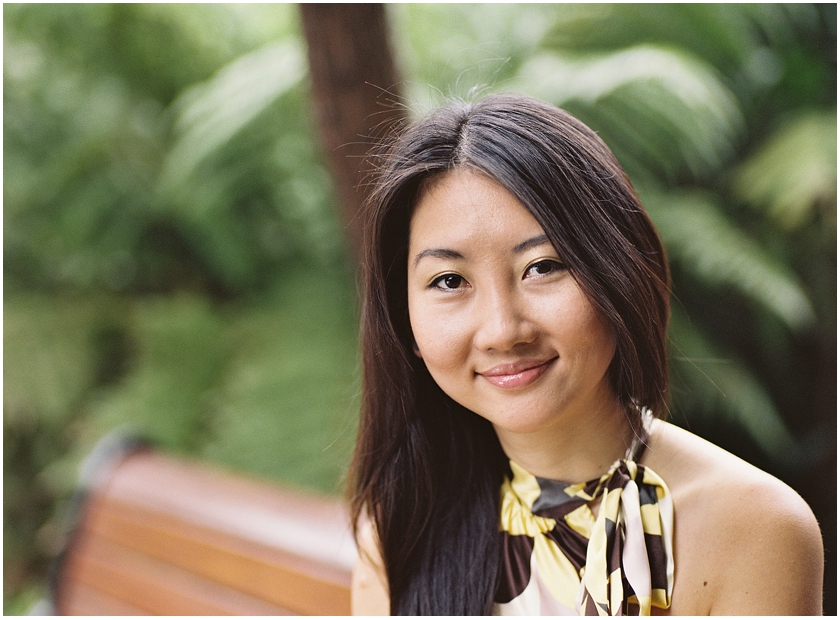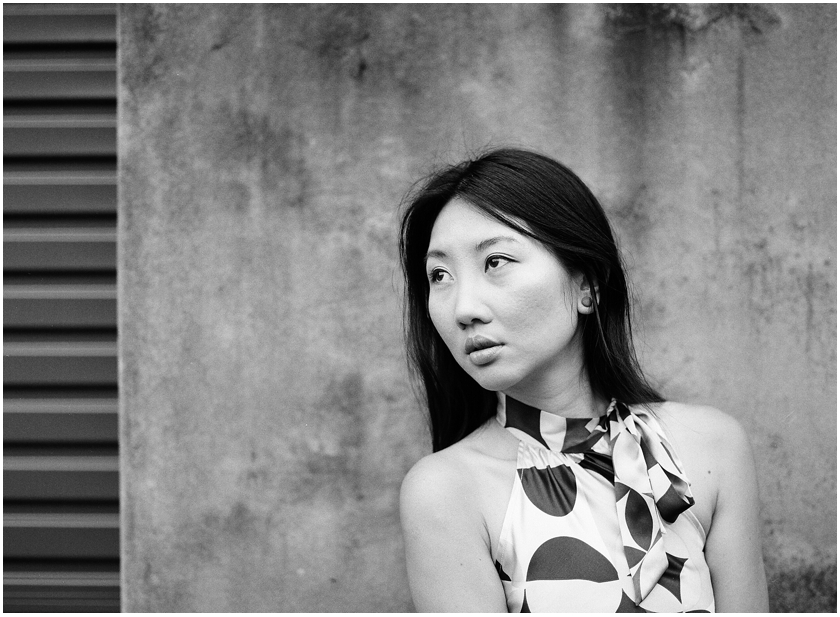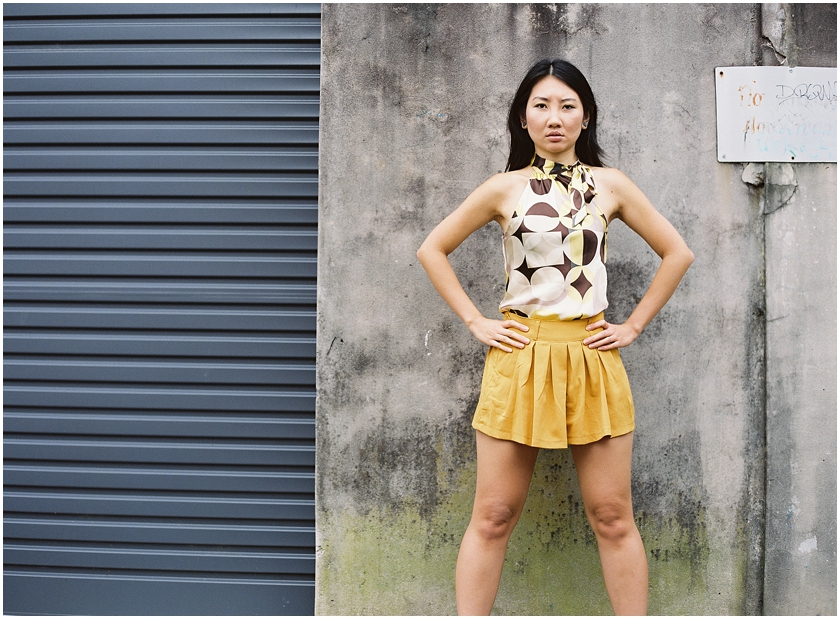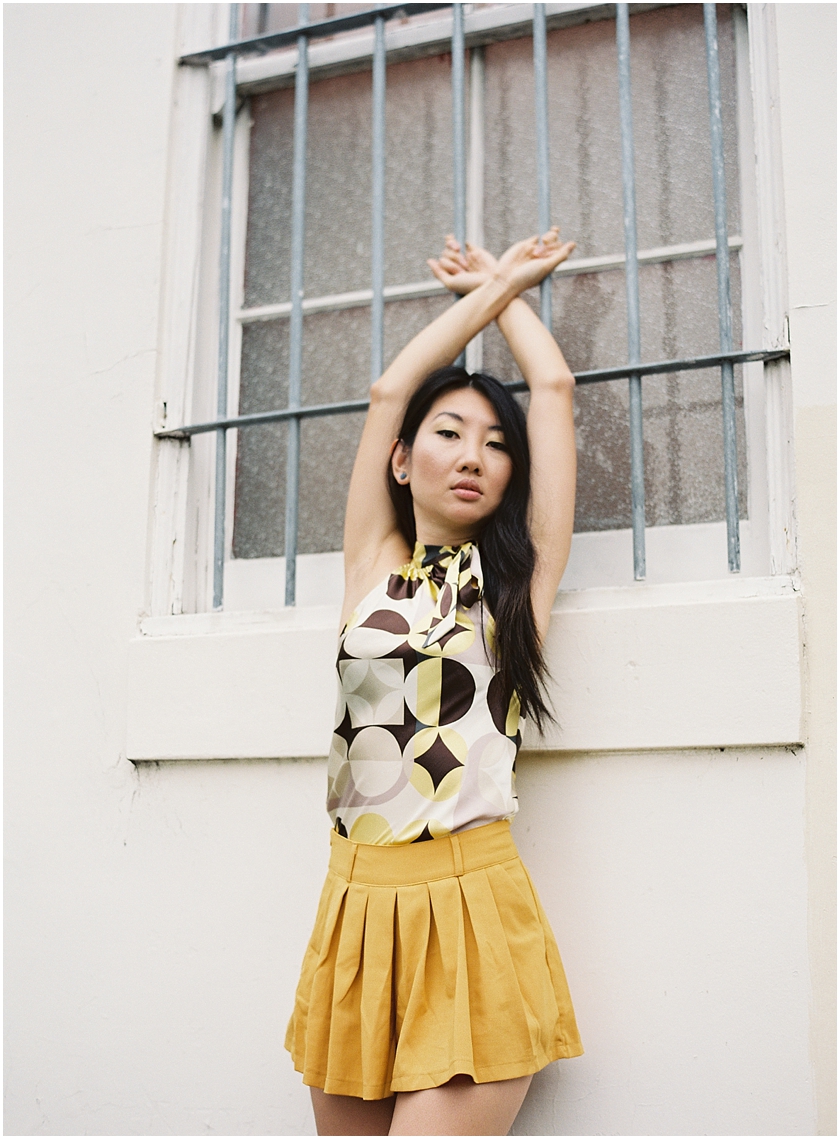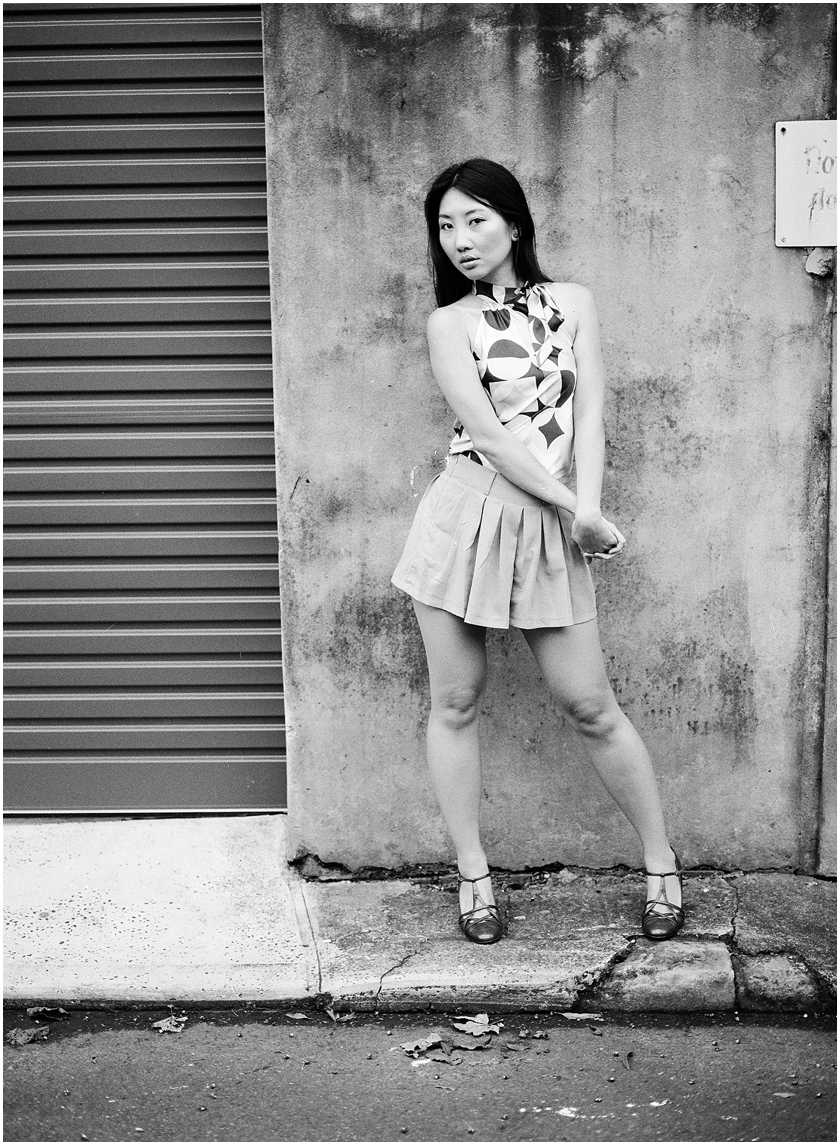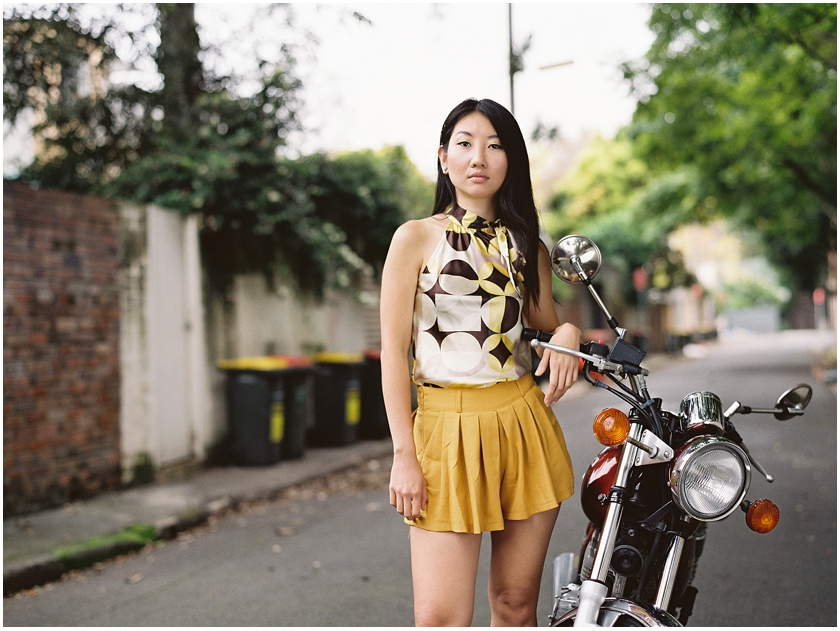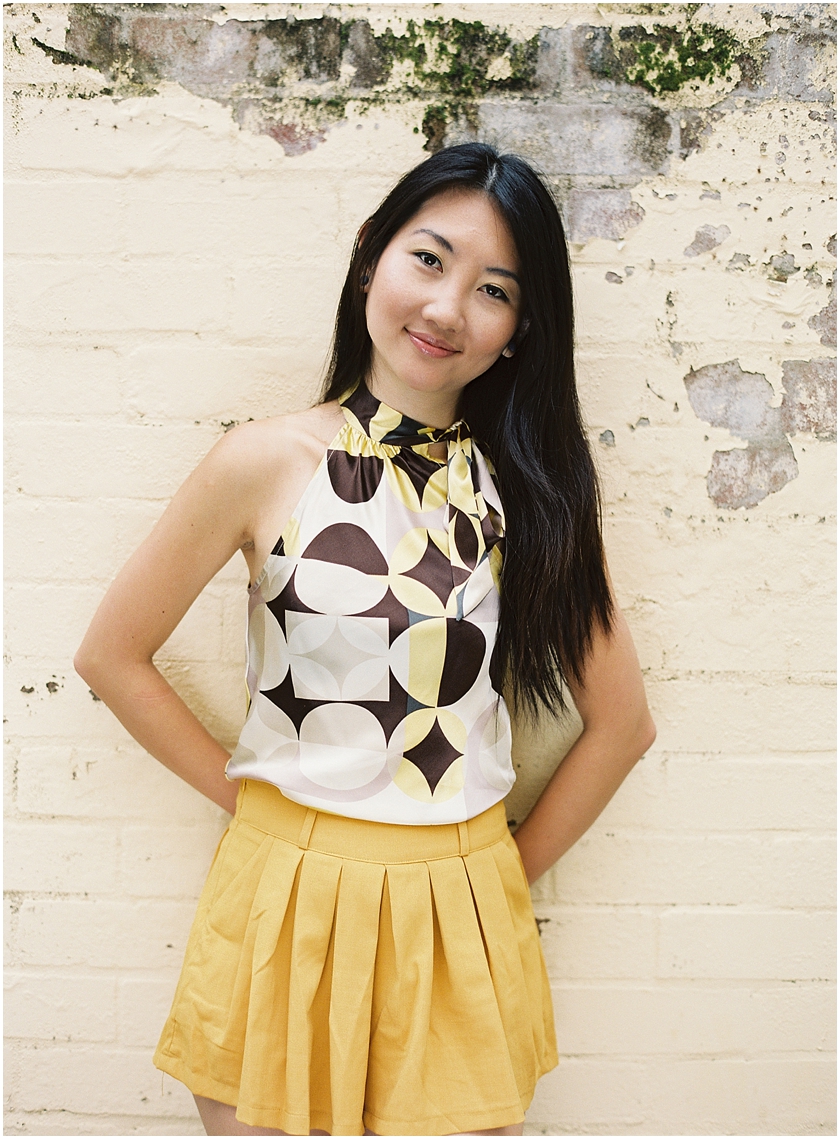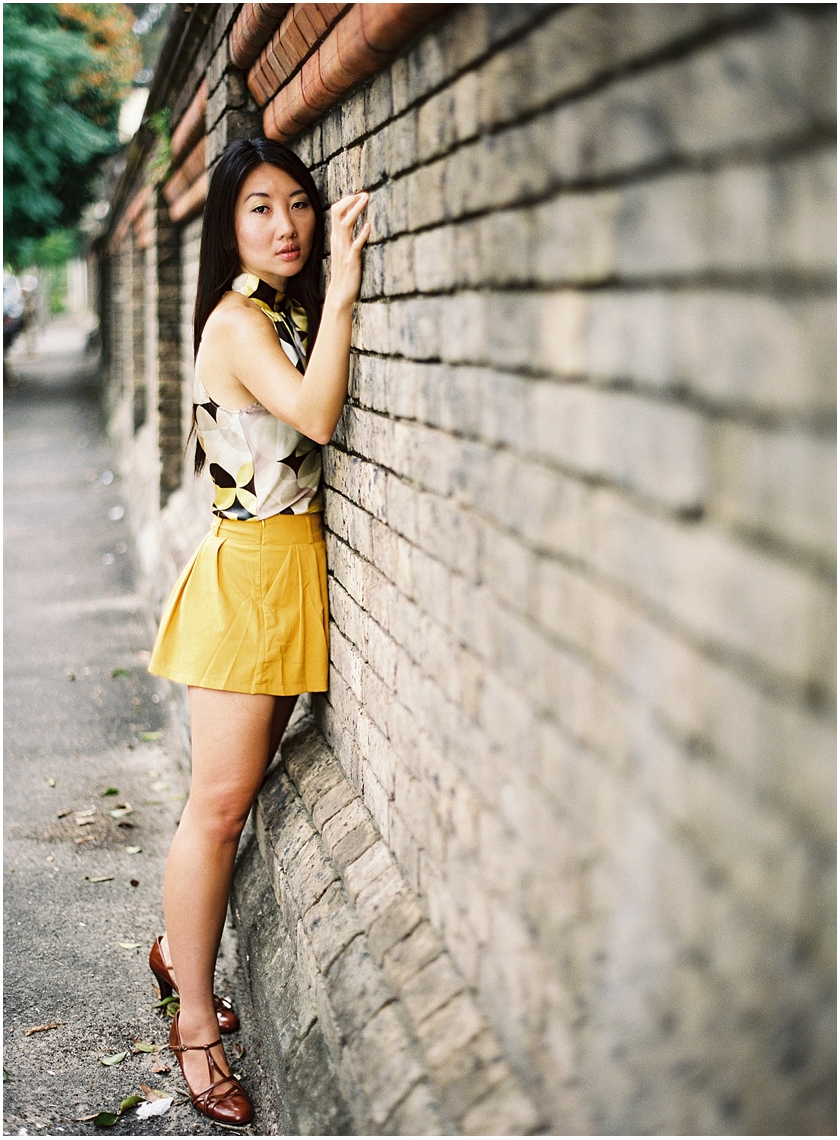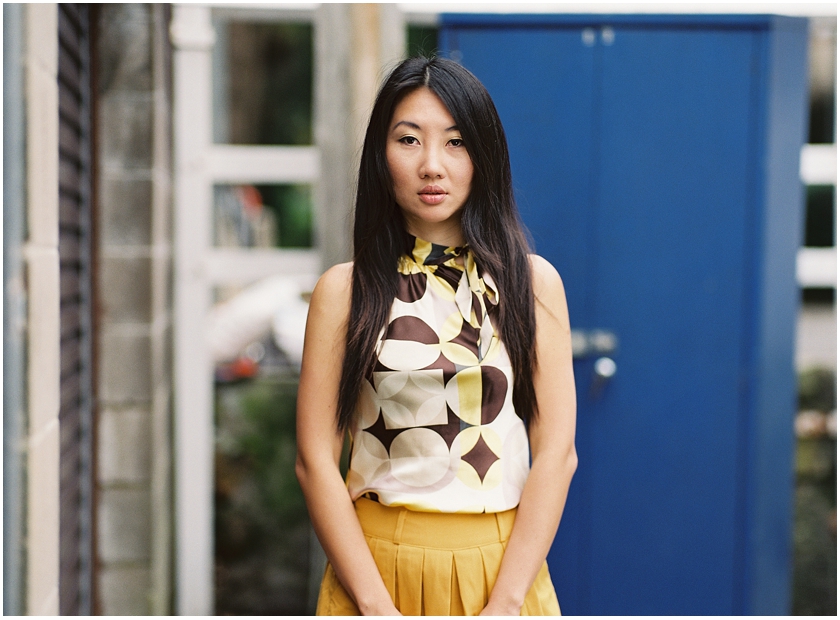 This was a retro inspired shoot in Surry Hills. Surry Hills is just minutes from the centre of the Sydney CBD, and is a real throw back to a bygone era with its vintage wares stores, funky designers and an amazingly diverse food scene.
Adele brought along some threads she picked up at a Vinnie's store and also brought along a bright cheery attitude to the shoot. We wandered the streets of Surry Hills taking advantage of the artwork, textures and colours of the area.  This is the first part of a 2 part post, check back soon to see Adele in her cute and cool denim outfit!
The colour shots were done using a Contax 645 medium format film camera with a combination of 80mm f2 and 140mm f2.8 lenses on Fuji 400h film. The black and white photos were shot on a Mamiya 645 with 80mm f2.8 and Ilford HP+5 Black and White film.